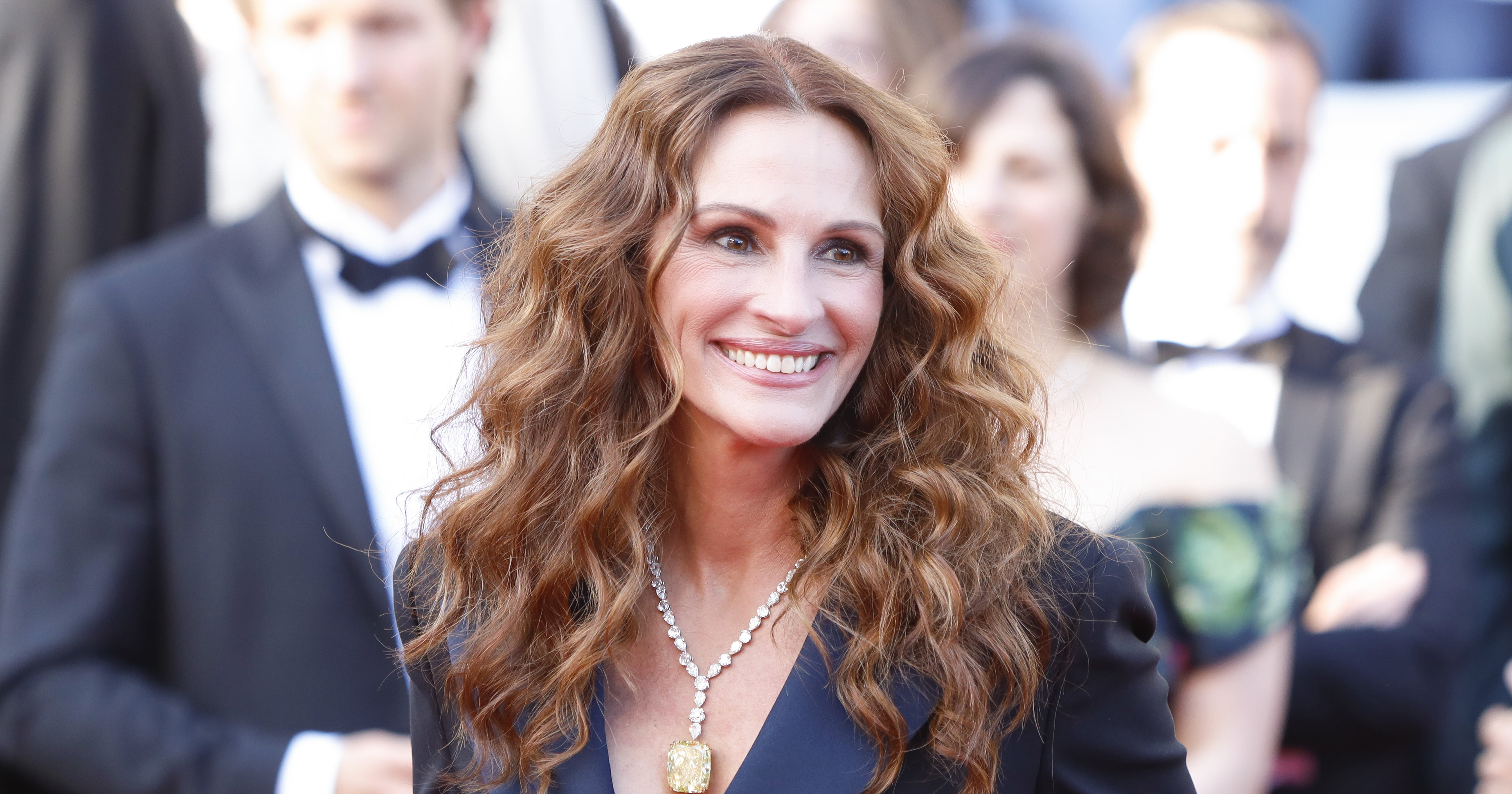 Julia Roberts and her husband, Danny Moder, are two extremely private people, despite their level of fame. The couple have three kids — including twins — but Roberts rarely shares photos of them on Instagram. Instead, her Instagram is reserved for work and the causes she cares about, though she made an exception to that in November 2022 when she shared a post of her with her two oldest children, Phinnaeus and Hazel, in celebration of their 18th birthday. "🌟🌟18🌟🌟," Roberts wrote in the caption. "Love you."
Roberts's husband, Danny, mostly uses his Instagram for work as well, but you'll also see a couple of pictures of the kids sprinkled throughout. Still, this family mostly keeps to themselves, and Roberts does her best to shield her kids from the public eye, something she's spoken about a few times. In fact, her kids barely knew she was famous until just a few years ago!
Ahead, get to know Roberts and Danny's three kids a little bit better.
Phinnaeus and Hazel Moder
Phinnaeus and Hazel Moder were born in November 2004. The twins are Roberts and Danny's oldest children. Despite being one of the most famous actors in Hollywood, Roberts leads an incredibly low-key life at home with her kids. Her twins, as well as her youngest son, don't put much stock in Roberts's stardom, either. In 2018, Roberts told Oprah and Harper's Bazaar, "I think I told you once when they were starting to figure it out, it was like, 'You're famous?' And I said, 'I think a lot of people might have seen the movie that I'm in or might know who I am.' Maybe an hour goes by. 'Are you more famous than Taylor Swift?'"
Phinnaeus (who goes by Finn) and Hazel do sometimes hang out with their parents at work, though, like when Roberts brought Finn along to an InStyle interview a few years back, where he even helped her answer questions. When asked for her advice on looking and feeling great, Finn whispered in his mom's ear, "Give birth to a redhead."
The family also purchased a home in San Francisco, which was reportedly for the sake of the kids, according to Closer Weekly. A source said Roberts wanted to raise her kids in a quieter place than Los Angeles, especially because her kids don't seem to care much about fame. They do love to be outside and look to be incredibly active, based on what their dad shares on Instagram from time to time. Meanwhile, Hazel and Phinnaeus reportedly started their college lives together at UC Berkeley in 2022.
Henry Moder
Henry Moder was born in June 2007. He is Roberts and Danny's youngest child. Henry clearly loves the outdoors, judging by the photos Danny shares on Instagram, including shots at the beach and even jumping on a massive trampoline. Henry, along with his older siblings, only use social media in a limited capacity at their strict mom's request, Roberts told The Sun in 2019. "I try to keep them off social media because I don't really understand what they need that for right now." She also said that, in general, she likes to keep an eye on all the entertainment they're consuming. "I have three young children so I'm very careful about turning the TV on. It's interesting trying to raise kids in this day because it's all so new — the pressures, the resources, having the world in your hand like that." Instead, Henry and his siblings spent their childhoods playing outside and spending time together.
Also Read More: World News | Entertainment News | Celeb News

Source: PSugar