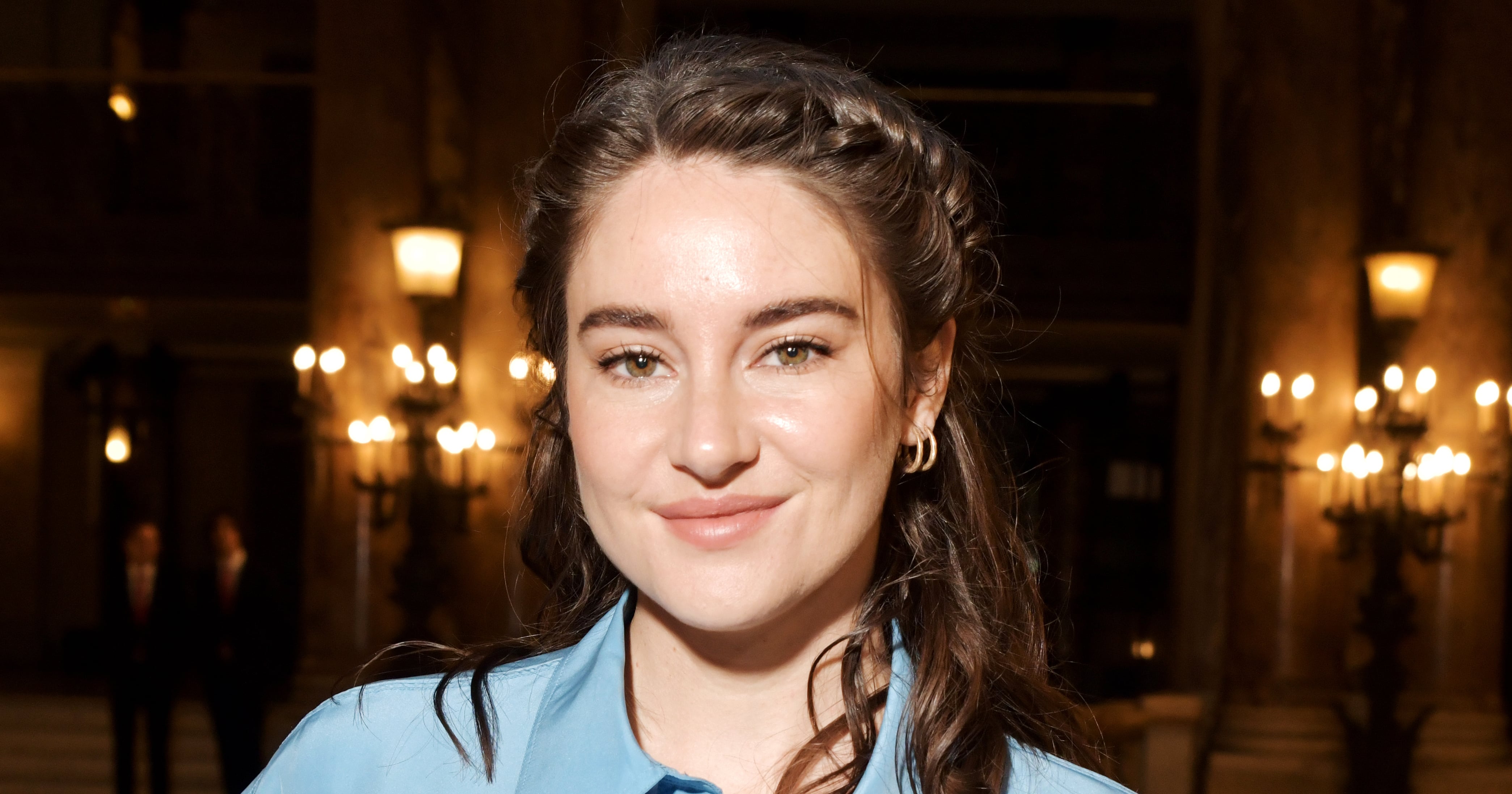 After splitting from longtime girlfriend Danica Patrick, Rodgers alluded to possibly being in a new relationship on "The Pat McAfee Show" in September 2020. "I have a new and increased love of life, and I have made decisions and changes and habits that put me in a lot better headspace," he said. "There's just a lot of things that have come together in my life over the last few months that have really been enjoyable." Though Rodgers didn't directly name who he was dating, he did say his new lease on life "starts with love."
Dating rumors between Woodley and Rodgers then began swirling in February 2021. "They have kept things private and low key," a source told E! News about the couple at the time. "They have seen each other and been in touch. They continue to talk and see each other when they can. They are both focused on their careers but they also make time for each other."
Just days later, Rodgers surprised fans by announcing he was engaged during an NFL Honors broadcast while accepting the 2020 NFL MVP award. "It's an honor to win this award for the third time. 2020 was definitely a crazy year filled with lots of change and growth, some amazing memorable moments. 180 straight days of having my nose hair scraped, playing for very little fans or no stands the entire season," he said, before revealing, "I got engaged."
He also thanked his "fiancée" for supporting his career, and while he didn't mention Woodley by name, People later confirmed the actor was headed down the aisle with Rodgers. "They are very happy together," a source told the publication. "It's not surprising he proposed so fast. When you know, you know, right?"
Woodley commented on the engagement for the first time while appearing on "The Tonight Show Starring Jimmy Fallon" in February 2021. "For us, it's not new news, you know," she said. "So, it's kind of funny. Everybody right now is freaking out over it, and we're like, 'Yeah, we've been engaged for a while.'"
She also admitted that she never saw herself falling for a football player. "He's, first off, just a wonderful, incredible human being. But I never thought I'd be engaged with somebody who threw balls for a living," she said. "I never thought as a little girl, 'Yeah, when I grow up, I'm gonna marry someone who throws balls! Yeah!' But he's really just so good at it."
A year later in February 2022, People reported the stars had called off their engagement. A source reportedly told the publication it was "an amicable split" and that their relationship fizzled out due to their "busy careers," among other "obstacles" they couldn't overcome. "They will remain friendly; there's no bad blood and no drama. It just didn't work out for them," the source said.
Days later, Rodgers took to Instagram to share some kind words for his rumored ex. "@shailenewoodley, thanks for letting me chase after you the first couple months after we met, and finally letting me catch up to you and be a part of your life," he wrote. "Thanks for always having my back, for the incredible kindness you show me and everyone you meet, and for showing me what unconditional love looks like. I love you and am grateful for you."
Despite the pair being spotted together in public on two separate occasions in March, Woodley and Rodgers called it quits for good that April.
Also Read More: World News | Entertainment News | Celeb News

Source: PSugar