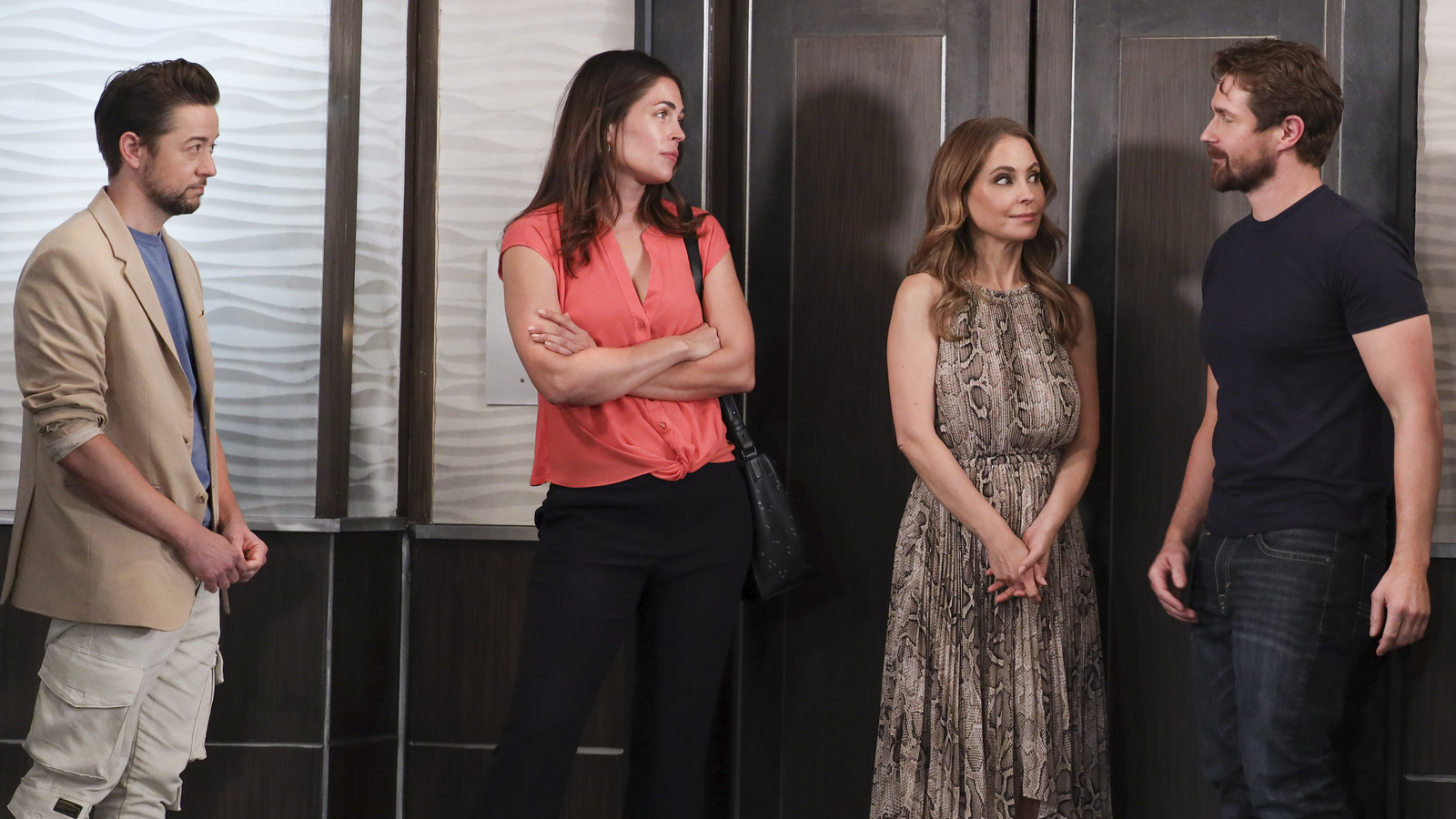 The gorgeous and sultry femme fatale, Ava Jerome (Maura West), isn't going to discuss details of her life with you, as most of them are illegal. However, she'll gladly talk about the latest trends at her art gallery. If you want to get her in a good mood, ask her about Trina Robinson (Tabyana Ali), who works there. She'll gush about how wonderful Trina is and how she's been like a mother figure to her. Whatever you do, don't mention the fact that she almost married serial killer Ryan Chamberlain (Jon Lindstrom), who killed her daughter, Kiki Jerome (Hayley Erin). She'll end up blubbering uncontrollably for hours. You can counter that by telling her the plastic surgeons who repaired her burned face did a great job!
If you ask Ava how the heck she bore the child of her enemy, Sonny Corinthos, she'll deftly dodge the question and praise their daughter Avery Jerome-Corinthos (Ava and Grace Scarola). She might mention that she's thinking of selling her castle, Wyndemere, and all of Spoon Island — which her ex-husband Nikolas Cassadine gave to her before mysteriously disappearing. She might get a little twitchy upon mentioning his name, so just agree with her that it's a big, scary place that not many would want to live in alone. Don't get on her bad side, or she might brain you with a small but deadly statue.
Drink of choice: a dirty martini — or three.
Post source: The List