There's something almost mythical about the great bands of the '70s. The era had just the right mix of freedom, turmoil, changing mores, and freely available drugs to power some truly epic albums (and behavior). But because there is such a collective sense of what a rock band romance looks like in real life, it's pretty tricky to write one that feels fresh and new within the context of the time — and the history of Fleetwood Mac.
But "Daisy Jones and the Six" — adapted from Taylor Reid Jenkins' novel — not only adapts to its setting but thrives within it. This is in no small part due to the Prime Video series committing to the most organic approach possible to music and the time period. Titular frontwoman Daisy (Riley Keough), troubled lead guitarist Billy (Sam Claflin), and the rest of the Six needed to feel like a band, so all of the actors trained to actually be a band and performed for the crew before they ever took the stage on set. Research and authentic materials were needed so the work on set could be as unconscious and instinctual as possible, informing the costume and production design choices. The goal was to provide the actors with the tools, as music supervisor Frankie Pine told IndieWire, to make themselves true contemporaries of the bands we already know and love. "Daisy Jones and the Six" merely offers us a closer look at them than an MTV lookback ever could.
In the videos below, watch how music supervisor Frankie Pine, costume designer Denise Wingate, and production designer Jessica Kender all helped create a band that perfectly fits into an iconic era.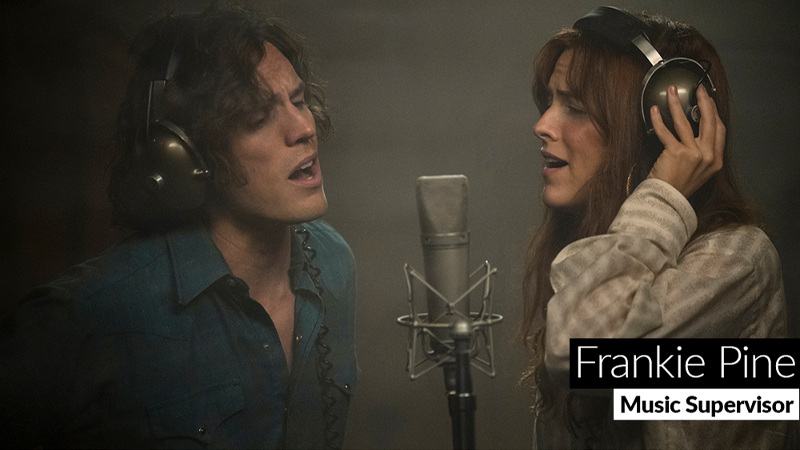 Usually, the role of music supervisor is separate from the rest of a production. They collaborate with a showrunner or a director, sometimes the editors, but don't really touch anything besides cuts of an episode and music clearance forms. But on "Daisy Jones and the Six," music supervisor Frankie Pine was embedded in the production before it even began to ensure that the series' band felt like a band and could play The Six's music. She helped run the show's "band camp," which gave the cast their fluency with the music and helped them build chemistry as a performing unit.
"What was important is making sure that they felt comfortable playing that instrument, holding that instrument, knowing where their hands needed to be. So all they had to worry about when they got on the day of shooting is just to act," Pine told IndieWire. "What that does is it brings a more authentic feel when you're watching them perform live, and you feel like you're there as an audience member. I'm very proud of it because we were really able to utilize a lot of that stuff."
The production pre-recorded the band's songs, but live takes were also folded into the series, and Pine was especially proud of being able to fold in bits of breath and other real moments that pre-recorded often lack. "I really wanted it to feel like they were a band from that time period," Pine said. "Like, this band was really living that moment, along with every other artist from that time period."
In the video above, watch how Pine's musical expertise informed not just the sounds around "Daisy Jones and the Six" but how the actors moved, performed, and carried themselves.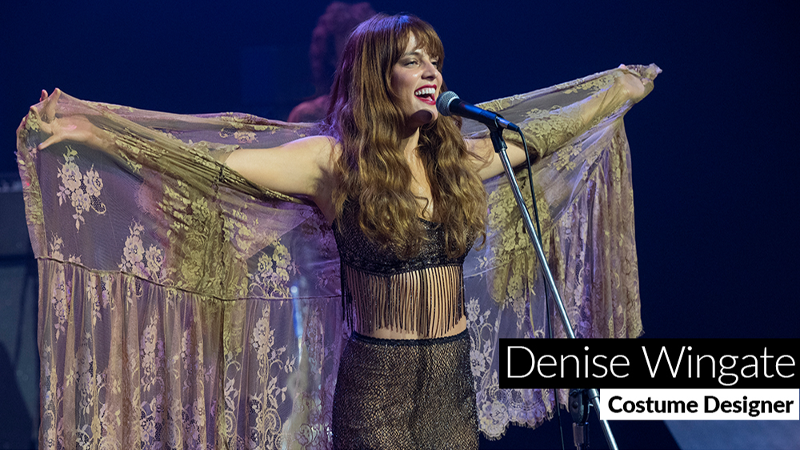 The sheer scale of creating a whole musical identity for a fictional band is challenge enough. But taking the audience through the evolving particularities of Southern California in the '70s is an enormous challenge of its own. But it's a challenge that costume designer Denise Wingate felt in her bones that she could tackle. Wingate was responsible for evolving the look of each member of the band and everyone in their orbit as they achieved success (and all that comes with it). It's not hard to tell by the coat just how well — or badly — Daisy, Billy, or Billy's wife Camila (Camila Morrone) are dealing with fame.
"As a costume designer, you have to have somebody trust you, and it's a very intimate process. You need to get to know somebody, and sometimes actors come in, and they haven't even really figured out who the character is, and the more fittings you do, the more you discover," Wingate told IndieWire. "The descriptions that Taylor Jenkins Reid had put in the book, to me, were so strong. So I made a chart of things that were mentioned in the book — and it was cowboy boots, short shorts, big hoop earrings, man's shirt, and beaded caftan at the Chateau Marmont — and used that as a guideline and decided what would be important."
In the video above, watch how Wingate used a specific approach to color and an unending quest for actual vintage pieces from the period to create a '70s look that flatters how each character wants to express themselves without ever descending into fashion cliches.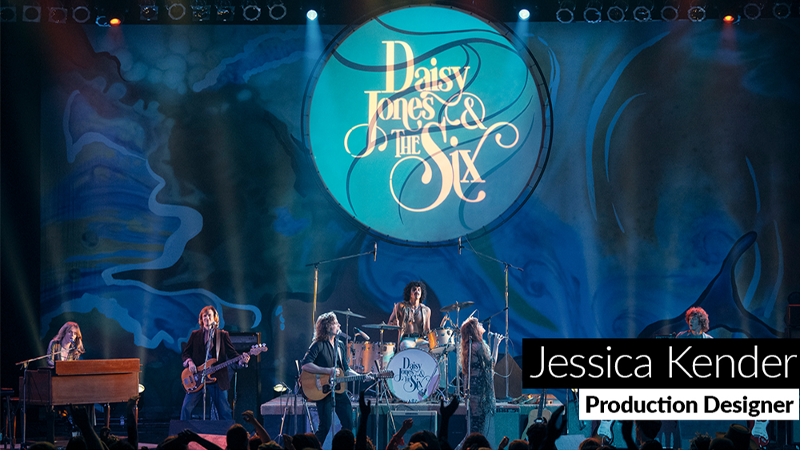 Production designer Jessica Kender found herself inspired by the patina, both real and emotional, of our image of the '70s; she and Wingate collaborated on the sun-kissed look that helps ground the band's music — and the person Daisy is trying to be. Kender also had to nail recreations of real-world music venues, building "sets within sets" in storied locations like Sound City. Using the actual locations with real music history to them adds power to the production. But first Kender had to build over the modernized locations to effectively transport Sound City to how it looked in the '70s. That kind of period accuracy is tricky to accomplish, invisible to the audience, and invaluable to the actors.
But period accuracy can only take a show so far, and Kender designed sets to meet '70s specifications and also, literally, showcase the band's stories on and off stage. "With the stadium shows, we needed to come up with a visual language that showed the arc of them growing throughout these three venues. And so, [we used] a scrim instead of a painted backdrop," Kender told IndieWire. "And the first dailies I saw of Billy and Daisy kissing, I was like, 'This is exactly the way this set was designed to be shot.'"
In the video above, watch how Kender made full concerts for the Six happen on a TV production schedule while ensuring sure the camera could always peak behind the scrim.
---
---
READ MORE CRAFT CONSIDERATIONS
Also Read More: World News | Entertainment News | Celeb News

Source: Iwire