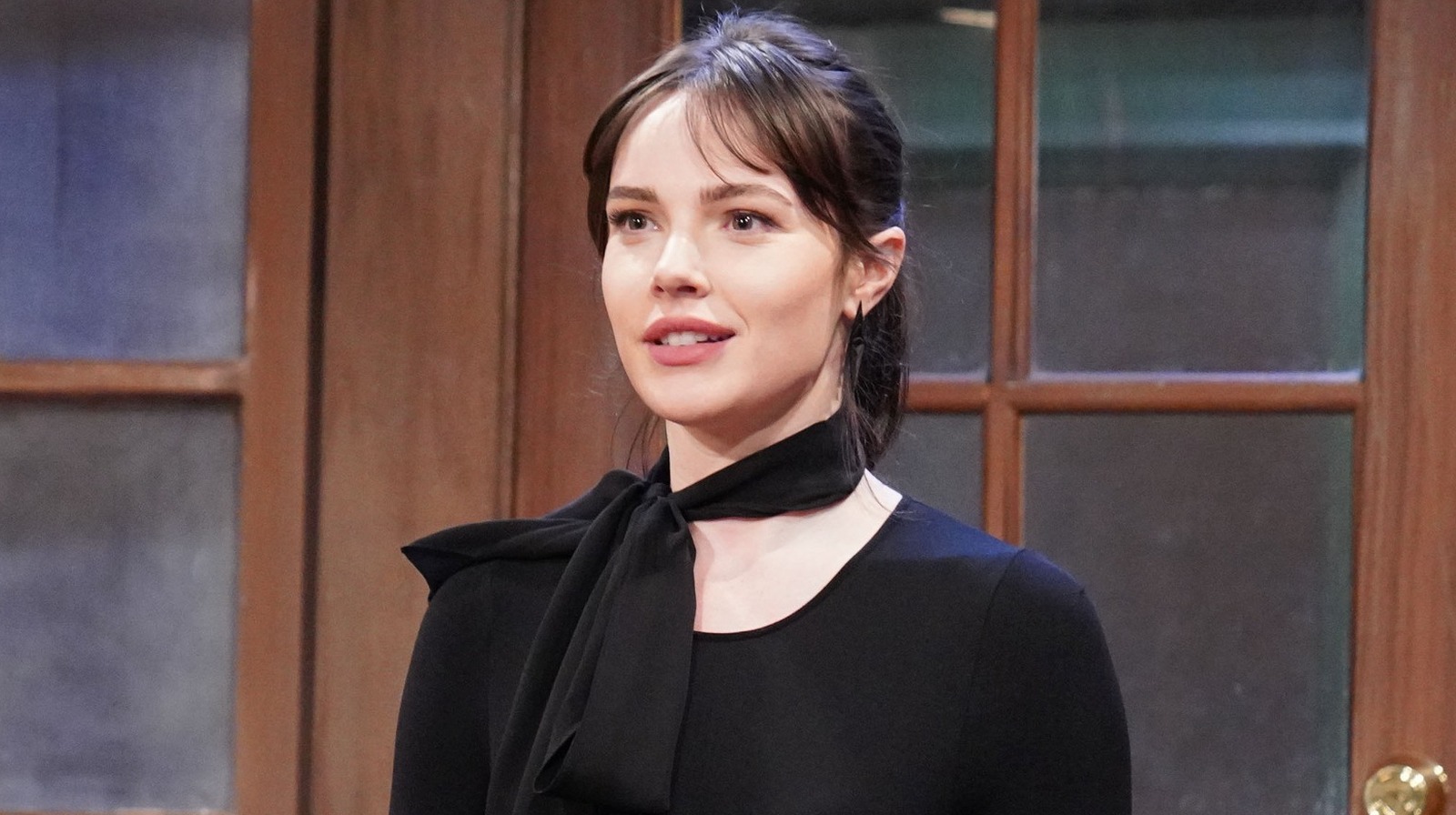 Like many other soap stars, Cait Fairbanks looked to her fellow "Y&R" actors for one of her first public relationships. Fairbanks confirmed she was dating actor Zach Tinker in 2019. Tinker joined the cast of "The Young and the Restless" in 2018 as Fenmore Baldwin, the son of Lauren Fenmore (Tracey E. Bregman) and Michael Baldwin (Christian J. LeBlanc). Although Tessa and Fen were never romantically involved on the show, off-screen, sparks flew for the two actors.
Tinker and Fairbanks grew close as they bonded over fun vacations together, like their trip to Lake Arrowhead, California in 2020. Tinker also penned a sweet birthday message to Fairbanks in a now-deleted Instagram post, saying, "They say a picture is worth a thousand words. Well here's 8 pictures and 2 videos, so that must be at least like 10,000 words, right? I love you Caitlin. So damn much. Enjoy your day" (via Soaps She Knows).
Unfortunately, a happily ever after wasn't in the cards for Fairbanks and Tinker, as the couple confirmed their split in 2021. A reason for the breakup was never revealed by either Fairbanks or Tinker, but it seems as if they've moved on amicably after their split.
Post source: The List