Singer, songwriter, producer, multi-instrumentalist and actor Jeff Satur has announced dates for his upcoming Space Shuttle No.8 Asia Tour in 2024, and it includes a concert in Hong Kong.
The Thai entertainer will be performing at six concerts across Asia, and in Hong Kong on 19 February 2024.
All the details on Jeff Satur's Space Shuttle No.8 Asia Tour and the Hong Kong concert in 2024
Hong Kong venue and ticket details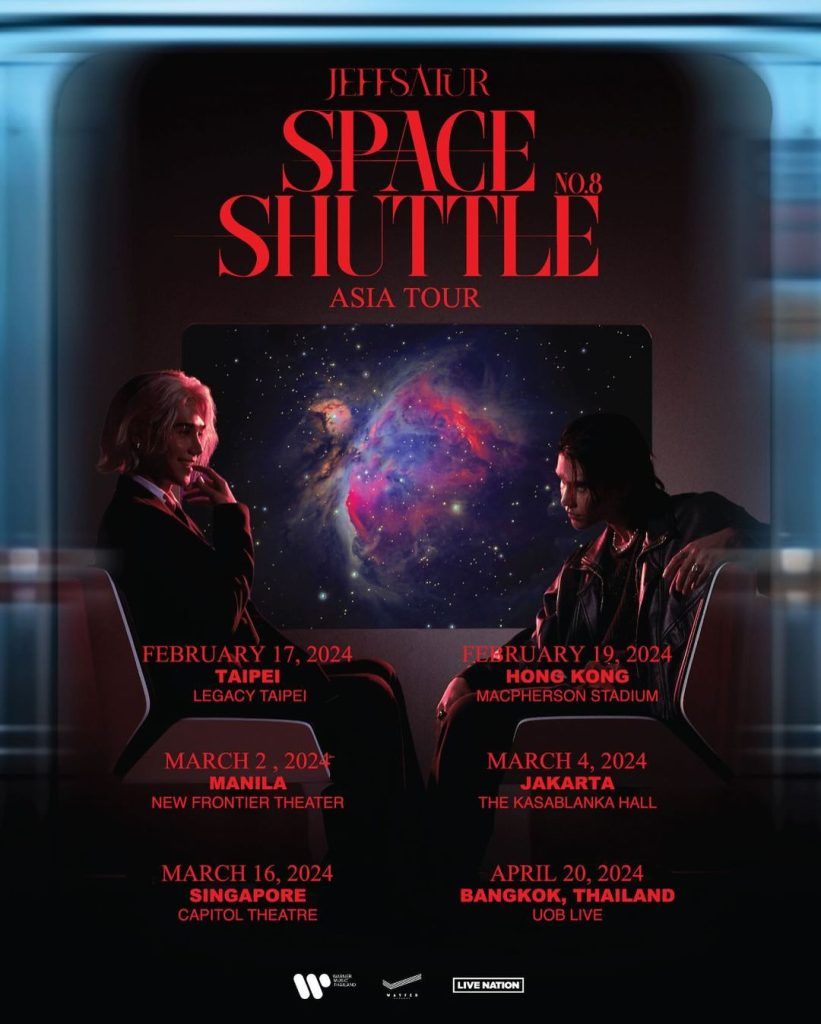 Space Shuttle No. 8 Asia Tour is expected to be a groundbreaking experience for all attendees of the concerts. Following the launch of his first album, the show promises to heighten fans' experience.
A blend of different styles of music, electrifying performances and a grand spectacle will make it an unforgettable event while showcasing Satur's versatility and growth as a performer.
Fans in Hong Kong can catch him live at Macpherson Stadium from 8 pm (local time) on 19 February 2024. Live Nation members can purchase tickets first during the exclusive Live Nation presale between 11 am on 7 December and 9 am on 11 December.
One can visit www.livenation.hk for free membership signup and presale access. In case you miss it, the general sale will go live from 11 am onwards on 11 December, also on Live Nation.
About Jeff Satur and Space Shuttle No. 8 Asia Tour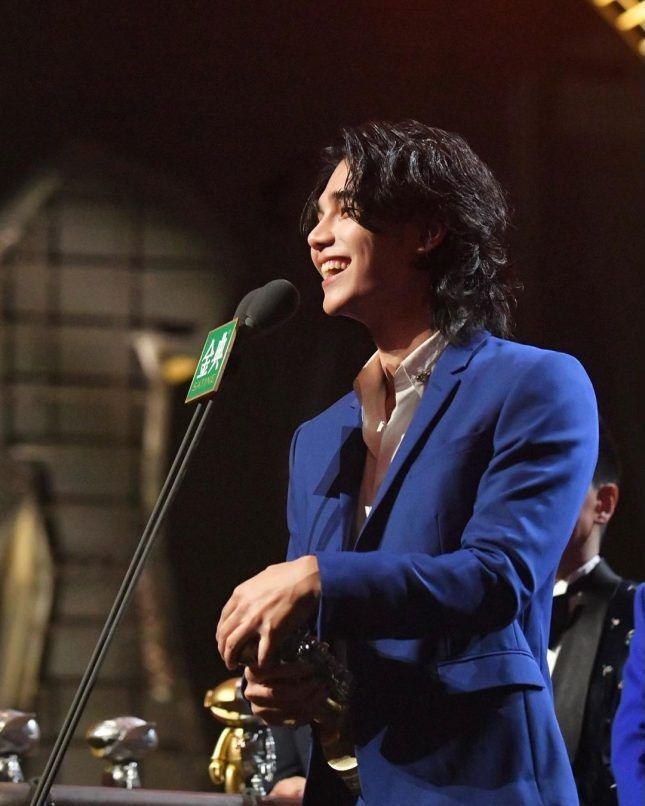 Besides the Hong Kong concert, Jeff Satur has announced five other stops in Asia for Space Shuttle No. 8 Asia Tour — Taipei on 17 February, Manila on 2 March, Jakarta on 4 March, Singapore on 16 March and Bangkok on 20 March.
Speaking with Bandwagon Asia, Satur said, "I really want to do the world tour and meet fans from all over the world. For that I need to finish my album first, so that's my focus now. I hope to have the album done by the end of the year."
Despite a career spanning a few years, Satur has become a well-known name in the entertainment industry. Seamlessly blending music genres like pop, R&B, rock, hip-hop and '80s sounds, he has already released eight singles under Warner Music Thailand since 2021 and has amassed a staggering 361 million streams to date.
He has previously played successful shows in Singapore, Indonesia and Bangkok and has performed at Brazil's Asia Stars Festival.
Besides a growing music career, Jeff Satur has appeared in a number of dramas and movies such as the Thai series KinnPorsche The Series La Forte (2022) and has appeared on one of China's biggest reality shows, Call Me By Fire 3. Satur also has a slew of noted brand collaborations with Honda, King Power and Valentino.
This story first appeared on Lifestyle Asia Singapore
(Main and feature image credit: (罗杰夫)/ @jeffsatur/ Instagram)
Frequently Asked Questions (FAQs)
-Is Jeff Satur coming to Hong Kong?
Jeff Satur is coming to Hong Kong on 19 February 2024 with his Space Shuttle No. 8 Asia Tour.
-Why is Jeff Satur famous?
Jeff Satur is a well-known Thai actor and music personality who is famous for his charismatic stage presence and blending a vast genre of music styles.