Jonathan Chan only began collecting just few years ago, but his genuine passion for horology has led him to start, as he claims, Hong Kong's first association for watch collectors.
Photography ALISON KWAN
Location ARTEMIS & APPOLLO
I got into watches just four years ago. A friend of mine has been into watches since he was 15, and one day we were hanging out and I just realised I'd never had a nice watch. So he said, "Let's go buy a watch now." I wanted something that wasn't seen everywhere. I never liked that aspect of Hong Kong, like you're wearing a uniform. I decided on Jaeger-LeCoultre, because I thought it was very classy and timeless. And at the time, I thought I only needed one watch for the rest of my life, so I went with the Master Control Geographic, 39mm. It had a sector dial, I was travelling a bit at the time and it had a second time-zone complication. It was really quite insane how the movement worked. That's kind of how it all started.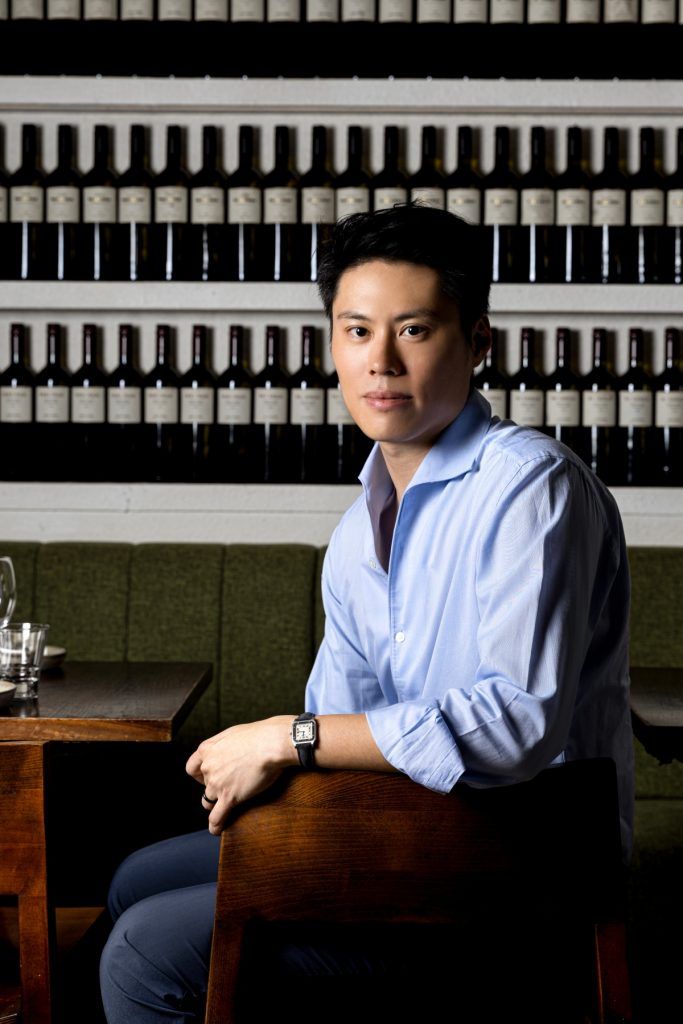 Helbert Tsang, Carlos Pang and I started The Horology Club. I've known Helbert for years; he helped me buy my first watch. Carlos is a colleague of mine. One day we wanted to design a watch together to commemorate our friendship and we wanted to have a name for us on the back, so we came up with The Horology Club. We had a bunch of friends who were also interested in talking about watches, so we set up an Instagram page. It grew from there.
How did we settle on working with Habring? We'd been looking for a watch brand and design that we felt could represent our taste, while allowing us to express our individualism. It was Helbert who came across the Austrian brand Habring. We felt the mix of the stealthy deadbeat seconds complication and the green sector dial would be the perfect combination for what we were looking for. We loved the nerdy quartz-looking seconds hand, the proportions and the fact it looked like a classic vintage sector dial watch while incorporating an uncommon sage green colour.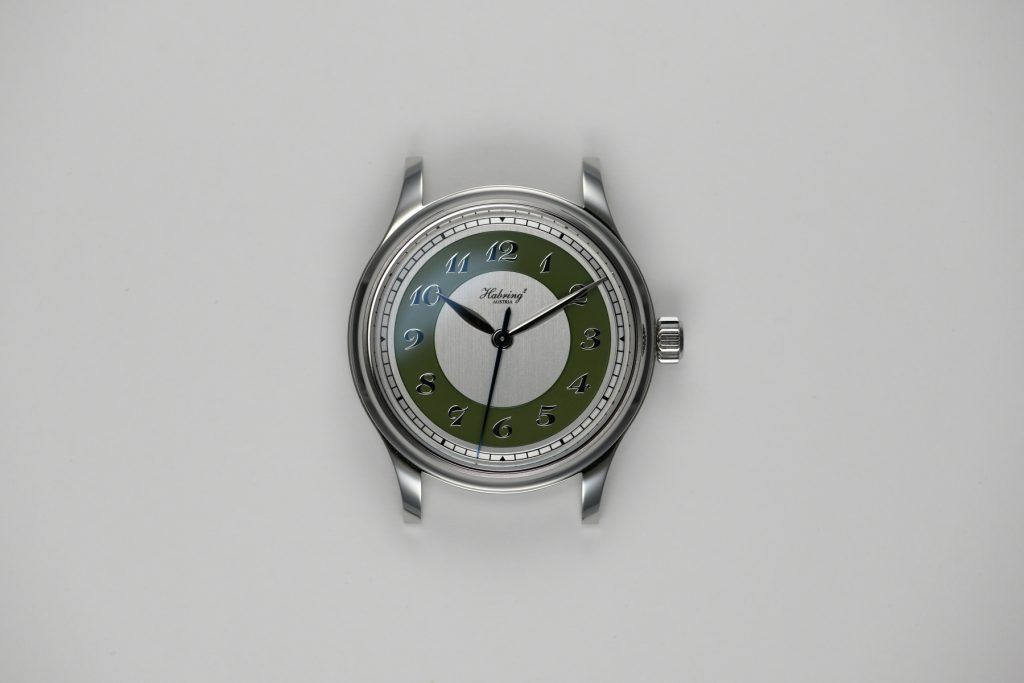 When it comes to independent watch brands, I have so many favourites. To just name just three, there's MB&F, because Max Büsser's genuine childlike passions have always been an inspiration for so many collectors. The Horological Machines always bring a smile to my face and it's a true expression of creativity and horology combined. There's also Greubel Forsey, because there aren't enough superlatives to describe what is, in my opinion, the pinnacle of watchmaking in current times. I had the pleasure to visit the manufacture and was blown away by the culture and obsession towards creating some of the most amazing watches you can find in the market today. Seeing a Greubel Forsey is like watching HDTV for the first time; nothing else looks the same afterwards and the finishing is just on another level.
And then there's Sylvain Pinaud: I first met Sylvain at his workshop in Saint-Croixe and I've since built a great relationship with him. He's such an authentic guy with an amazing story, almost quitting the industry completely before coming back to launch his own brand. His dedication to quality means he only produces a tiny number of watches for a few lucky people every year, but his work is sublime and I'm glad to be able to say he's a friend.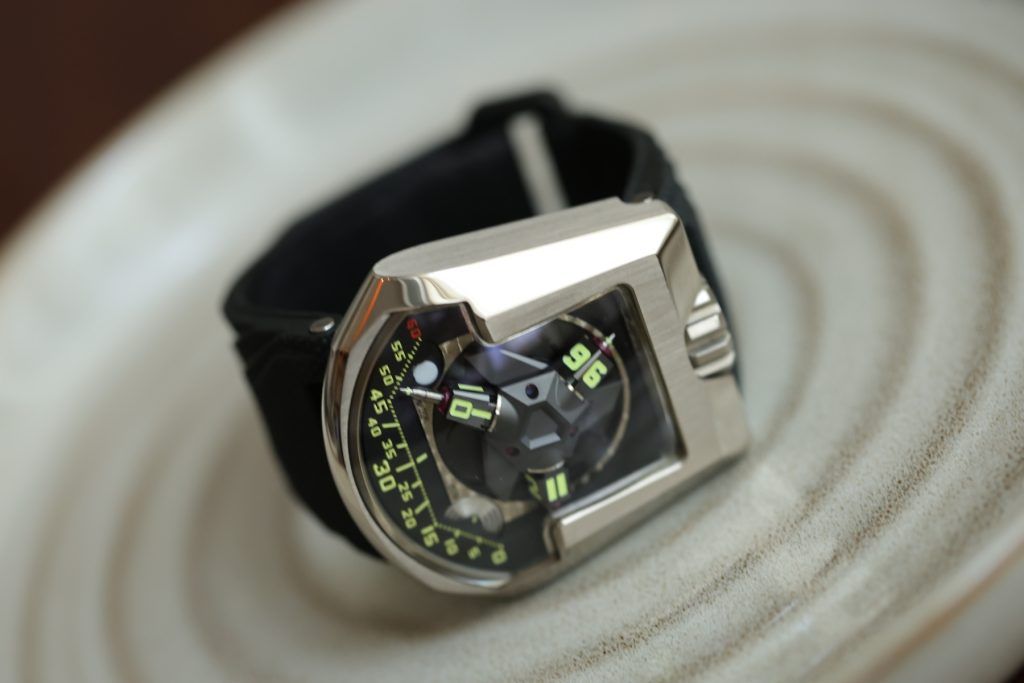 Before making the decision to buy a watch, for me it always has to evoke certain emotions. Watch collecting is purely an emotional thing for me. I find the best watches are always tied to an emotion – whether it's like a graduation watch, or in my case, when I travelled to Switzerland and met this watchmaker in the middle of nowhere, who made just 10 a year, and we became fast friends. I love the fact I can support his livelihood and be able to custom-design watches. When it comes to watches in production, it has to be something I feel represents the best essence of that brand.
My usual style is whatever tickles my fancy that day. Generally speaking, I like stuff that's a bit quirky and not so ubiquitous. I think as individuals, when we get an opportunity to express ourselves by picking what watch to wear, it's a shame to wear the same watches as others. Recently, sports models seem to be all the craze, so naturally I've shied away from them. The last thing you want after spending your hard-earned money on a luxury item is realising everyone else is wearing the same thing!
My style has definitely evolved since I began collecting. Nowadays I'm more into independents, but I'm finding that I'm learning something new all the time. I'm also kind of into smaller vintage pieces. I like to get really deep into things and go extreme, like these crazy spaceship watches. And then on the other hand, I'll have vintage tiny Cartiers or older models from Ulysse Nardin. I'm always learning and evolving.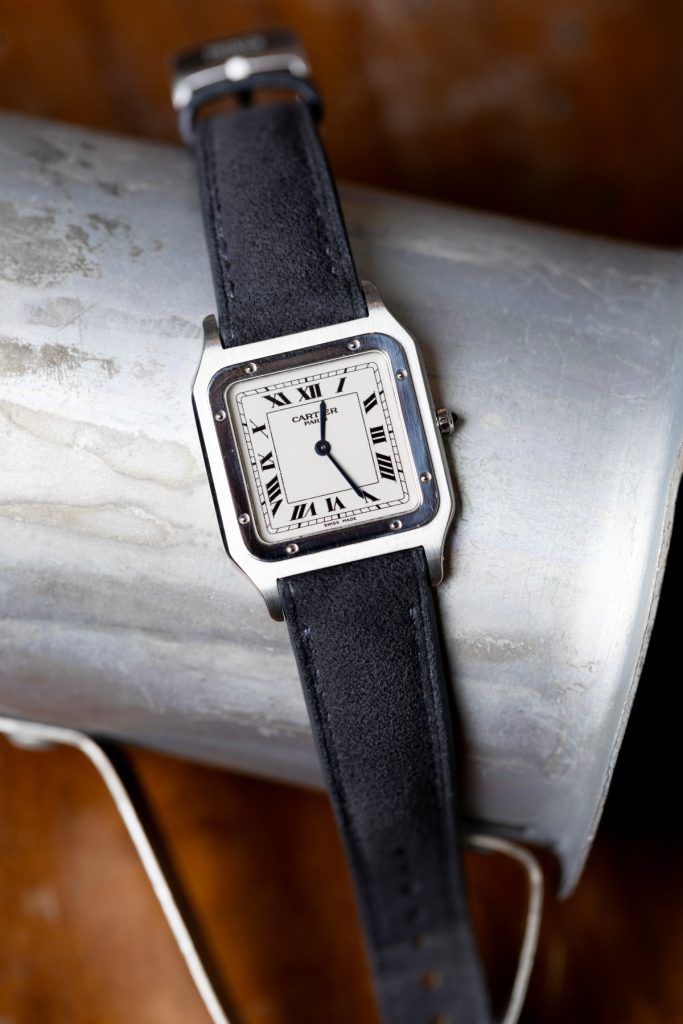 I really got into Cartier in the last 12 to 18 months. I'd always thought it was a brand for women, but I was wrong. What draws me to Cartier watches is their perpetual elegance. I'm by no means a classy gentleman but when I put one of them on, for a second it makes me feel like one and I think that's what I enjoy the most about them. Since getting my first Cartier, I've become addicted and I've lost count of how many more pieces I've bought since. I don't dare to count – it's become a bit of a problem!
We consider ourselves the first official watch club in Hong Kong and I think we definitely started a trend and there are now so many communities popping up. It's a good thing to have collectors in different communities, because there's always something different with each one. Maybe they're more focused on vintage, or they have their own niche. Ultimately, if it leads collectors and other people to get into the hobby it's great for Hong Kong.
Previously it wasn't easy finding people with the same passion, because you might see a lot of people with Pateks, Rolexes and APs, or maybe they have different motivations for buying watches. But now we've got a place where no one's going to judge or blame you for spending that kind of money on watches. It's like the opposite of Alcoholics Anonymous but for watches. We're so enabling. We see watches we've never seen before and it's so nice when you try them on. And then you realise you're on Chrono24 at three in the morning looking for good deals.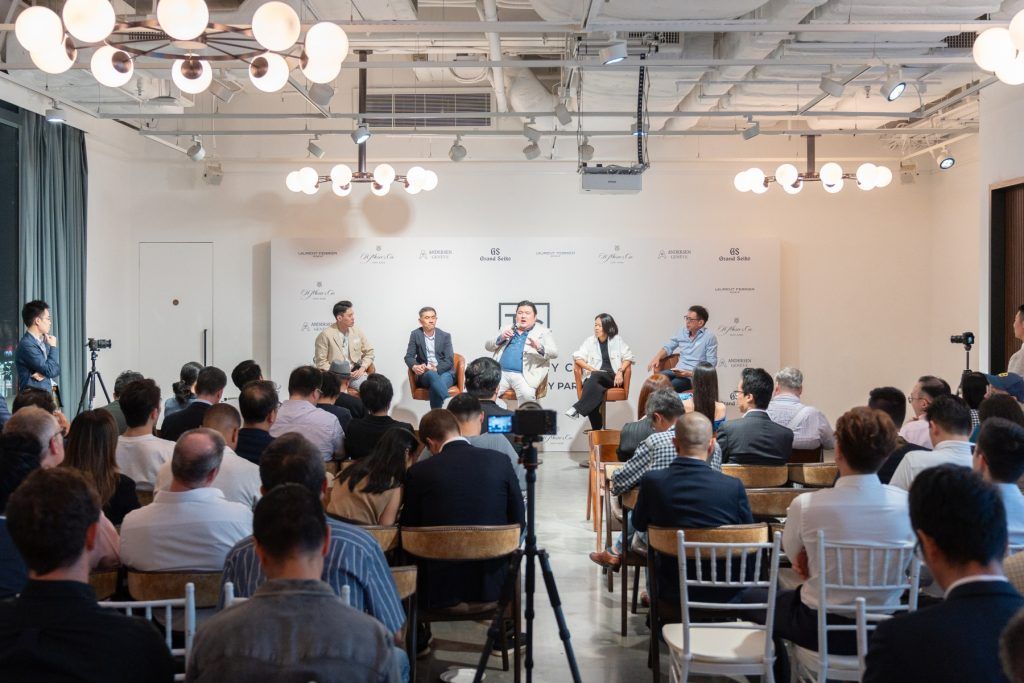 Watches have always been more of a men's hobby but what we've seen in the last few years is that with increased education and exposure to watches as a whole, women are becoming more attracted to the hobby – and we've noticed a rise in female membership of the community too. They're still far from becoming the majority but it's encouraging to see more women joining the hobby. It's often interesting to discuss watches with the opposite sex as they can offer a different perspective. In The Horology Club, we emphasise being open and inclusive. That means keeping an open mind towards people with different backgrounds and tastes, and whose journey will be different from yours. Only by being exposed to diverse opinions will we learn more about what ultimately speaks to them.
The Horology Club organises a variety of events, ranging from sit-down dinners, cigar nights and whisky tastings to go-karting nights. One by-product of setting up the community has been the formation of smaller subgroups covering other interests, which include sport, photography, art and wine. There's always going to be a type of event that's suitable for you at the club and we really enjoy continuing to provide enjoyable events for our members.