Ahead of a Pan-Asian speaking tour, Hollywood sitcom writer and now star of his own show, Phil Rosenthal talks about how his love of food has broadened his horizons about life itself.
Do the show you want to do, because one day you're going to be cancelled
Every day, Phil Rosenthal lives by this mantra. That's why, one day a few years ago, the writer and TV host found himself getting lost amid Tokyo's secret backstreets as he was searching for a historic alley he'd heard about in the Shinjuku district.
"When you first go out on the street, it's like a pinball machine," he says. "I stayed at the same hotel [the Park Hyatt Tokyo] where they filmed Lost In Translation and I couldn't believe the scope of it. Tokyo was like Los Angeles times New York. Then the whole aesthetic came to me at the first restaurant."
That aesthetic became I'll Have What Phil's Having, a TV series that saw Rosenthal travel to several cities around the world to soak up the local culture through food. The 2015 show ran on the Public Broadcasting Service (PBS) network in the US, which cancelled it after one season.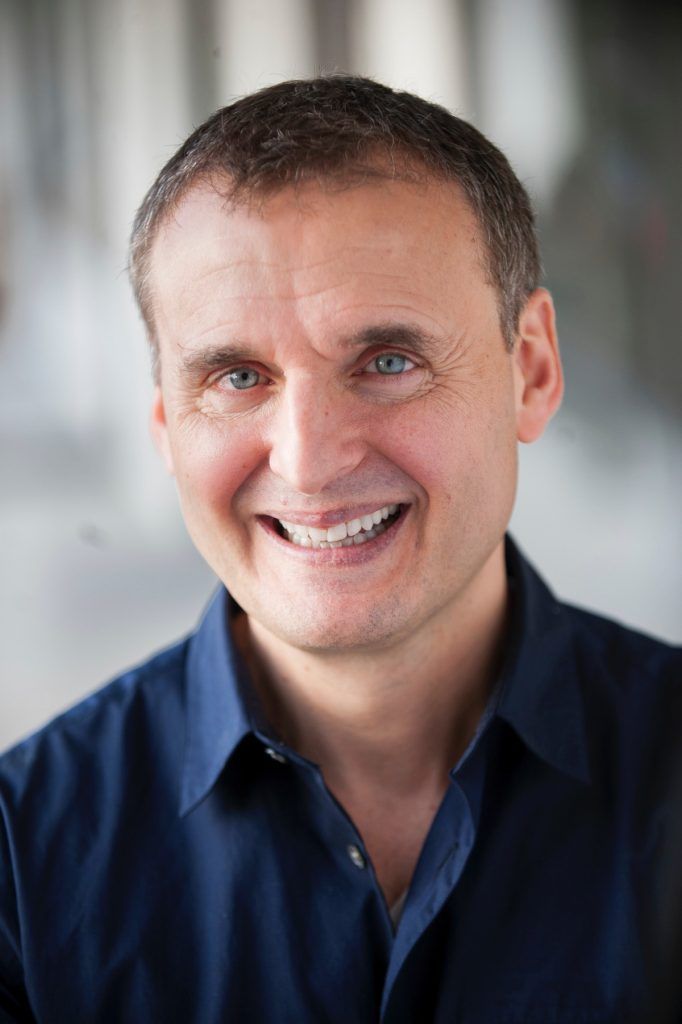 We all get cancelled one day, don't we?
Yes, which is why Rosenthal began to second guess himself while filming his subsequent TV series Somebody Feed Phil – now a hit on Netflix – in Dublin, Ireland. After witnessing a group of older men joyfully jumping into the freezing River Liffey for health purposes, he wanted nothing more than to be sipping a cup of hot chocolate in a nearby cafe. Later, alone in his hotel room, he realised he'd missed out on not only making great television but a terrific life experience. He called his brother – an executive producer on the show – and told him that they just had to go back and film a take of him jumping into the Liffey.
That night, the crew experienced the full brunt of the Irish weather: it was cold, rainy and miserable. But Rosenthal did indeed leap into the dark river. "It was such a shock to my system I screamed," he says. "And even today, I turn the last 30 seconds of my shower to cold water as a sense memory – and I'm right back there. That's an example of taking a big swing and not only surviving it but getting something out of it that you can apply to the rest of your life."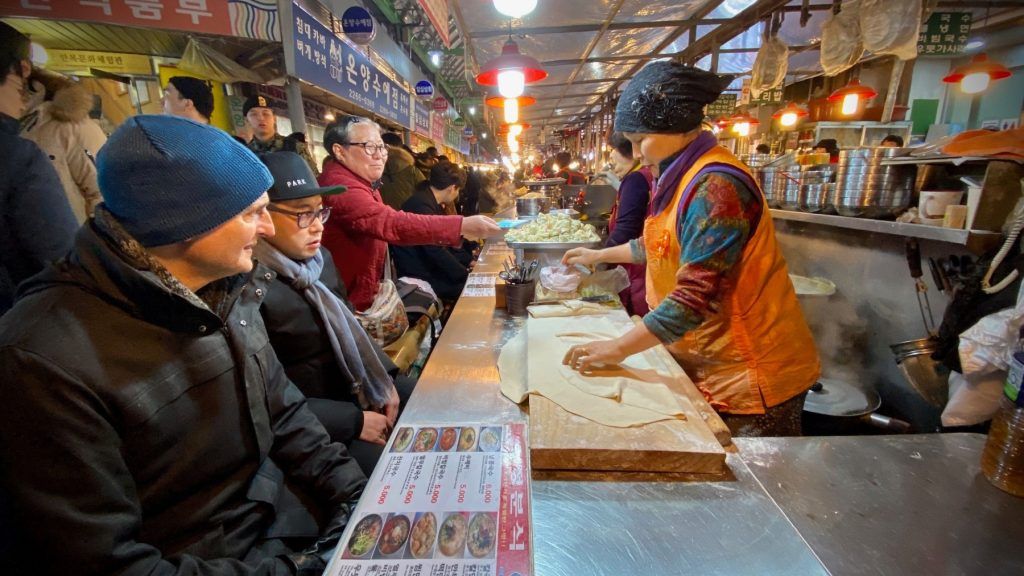 Live the life you want to live
This is the mantra Rosenthal found himself uttering to thousands of cheering graduates while speaking on the podium at Hofstra University, his alma mater in Long Island, New York a few years ago. After he told the students to "keep drinking", which received rapturous applause, Rosenthal decided to reveal the words that changed his life, in the hope they would change many more lives. "The best advice I ever got from anyone about anything was from a creator of great television shows," he said. "His name was Ed Weinberger and this is what he said: 'Do the show you want to do, because in the end, they're going to cancel you anyway.'"
Bright and early on a sunny Los Angeles day, the 63-year-old Rosenthal immediately recalls these words on a Zoom call in between bites of his breakfast, which appears to be a bagel with a liberal amount of cream cheese. "Well, it's a philosophy of life, isn't it? Live the life you want to live, because in the end, you're going to die!" he says cheerfully. "We all get cancelled one day, so that's a way to live now, I find. It doesn't mean to just be narcissistic and just ignore everything. I weigh every single note I've gotten on every single show I've done. And then at the end of considering every note, I do what I want!"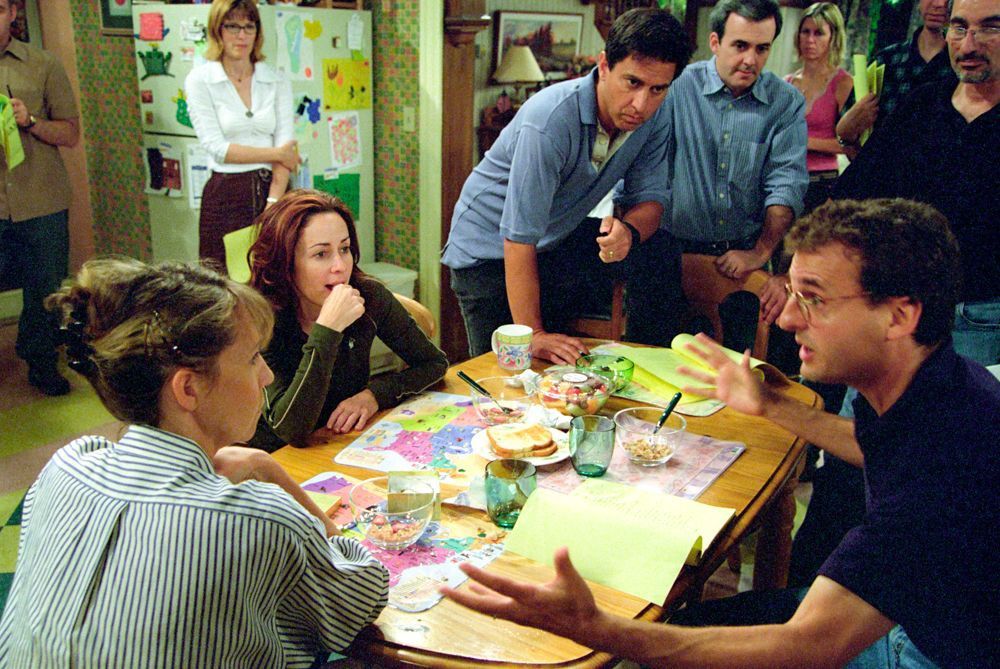 Growing up in New York, Rosenthal's early goal was to make people laugh, preferably onstage. Although he had bit acting roles in TV shows such as 30 Rock, it was through writing that he really found his niche as a writer/producer on the sitcom Everybody Loves Raymond, which starred Ray Romano and ran for more than 200 episodes across nine seasons. "In the very first episode of the series, I put in something to demonstrate how crazy Ray's parents were," says Rosenthal. "And it's something I took from my own life when I gave my parents a gift from the Fruit Of The Month Club. And they reacted as if I'd sent them
a box of heads from a murderer. 'Oh my God, so much fruit! And more fruit every month?' I didn't realise how universal that was and I heard from lots of people who had the same reaction from their parents, which I delighted in."
The series was very good to Rosenthal. It enabled him to buy the extensive Los Angeles house he rambles around while talking on Zoom ("just five minutes from Koreatown," he says giddishly). It employed his wife, Monica Horan, who starred in 66 episodes. And, due to global syndication and acclaim (it was named one of the top TV series of all time, according to a Hollywood Reporter poll), it also afforded him the time and means to come up with the concept of his next series, one where he'd learn about cultures via food. "I sold the show with one line," he says. "I said I'm exactly like Anthony Bourdain if he was afraid of everything. If there's any entertainment value, it's in that guy – meaning me – trying to take baby steps out of his comfort zone. But then sure enough, when I do, that's where the magic is."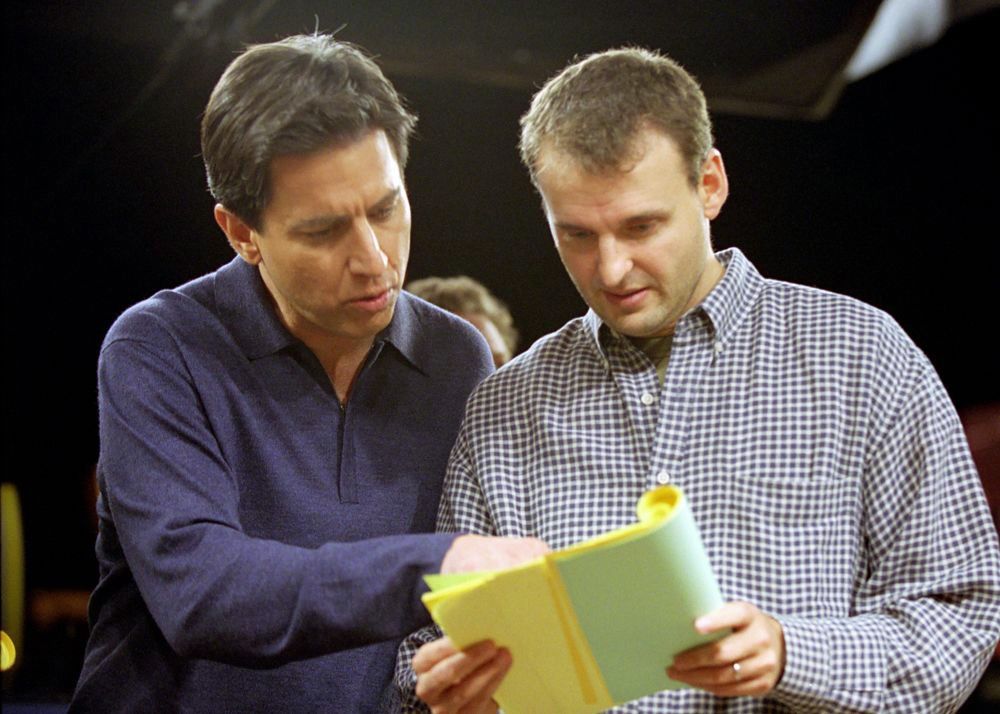 Once PBS picked up the first series, Rosenthal even hired many of the crew members from Bourdain's former production company, Zero Point Zero. The 10-member crew, including his brother, selected cities to visit based on a variety of factors, like weather, cuisine and accessibility. "I thought I'd start with Earth's greatest hits, which included Hong Kong," he says. "But I haven't even scratched the surface of Earth in the PBS season plus seven seasons of the Netflix show. Then, every 10 years, you've got to go back to see how it's evolved, right? Even after the first episode of the first show, I thought, "Wow, how lucky am I just to get to do this!' Everything beyond that has been gravy to me."
In that series' fourth episode, Rosenthal explored Hong Kong, where he quickly realised he didn't relish eating thousand-year eggs, but was completely taken aback by the city's variety, dynamism and multiculturalism, the latter heightened via onscreen encounters with such personalities as G.O.D. owner Douglas Yeung and Yardbird co-founders Lindsay Jang and Matt Abergel. "I could see myself living in Hong Kong," he says. "In fact, I feel that way about most of the world. There's something great about every single place. And now I think you can find a good meal in just about every place in the world. That's thanks to the internet. A kid in Iowa could see a chef in Hong Kong and emulate him."
Once Netflix picked up the series and global distribution was assured, the title was changed (to Somebody Feed Phil) and the show was shortened and formatted with plenty of room for Rosenthal to break media's fourth wall – a device popularly used by his favourite actor Woody Allen – and talk to the audience. There was also space for Rosenthal to make regular friendly Zoom calls to his ageing parents and discuss his various cultural finds. To date, Phil has made Asian stops in Tokyo, Hong Kong, Singapore, Bangkok, Seoul and Saigon, along with visits to virtually every other continent. He continues to be surprised by the cultural collisions he finds practically everywhere. "I'm trying to give you the vacation of your life," he enthuses. "I'm trying to motivate you by using food and my stupid sense of humour to get you to the real message of the show. Which is, wouldn't the world be better if we all could experience a little bit of other people's experiences?'"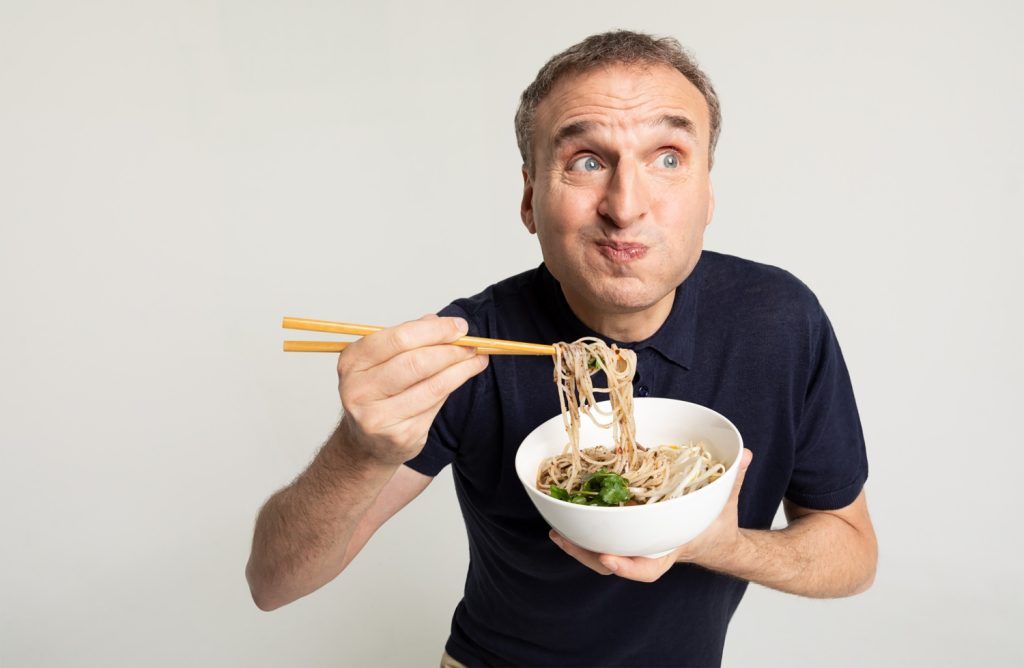 Do the show you want to do …
A strike-while-the-iron-is-hot kind of guy, Rosenthal realises this is his true happy-go-lucky moment in the eyes of the global public's consciousness. That's why he's also developed Naked Lunch, a Spotify podcast with former Rolling Stone writer and friend David Wild. Collectively, the pair have a contact list that rivals anyone's anywhere, which is why they're able to call up such personalities as, say, Keanu Reeves, Michelle Yeoh and musician Peter Frampton to talk about anything and everything while eating a meal. "David and I had lunch once, and we've been having lunch ever since!" says Rosenthal. "We both thought we should
be taping our conversations and now we are. It's really an in-depth conversation with whoever we are talking to. I want all my showbiz friends to be on."
There's also a forthcoming children's book co-written with his daughter, which is due out early next year. Featuring drawings by award-winning illustrator Luke Flowers, Just Try It tells the story of a guy who eats everything and a little girl who won't eat anything. "I'm trying to appeal to kids who identify with the little girl and I'm trying to appeal to parents who can identify with the situation," he says.
And, of course, there's the Pan-Asian talk show tour, which has already seen Rosenthal speak about his cultural experiences in various venues around the continent. Part video montage, part spoken word and part audience-driven Q&A, the shows see him in his element onstage, where he's been working to perfect his blend of affability, warmth and humour for most of his life. "Some people have said to me, 'Well, what do you do during your live show?' And I say, 'I come onstage and eat a sandwich in front of you.' But really, it's a live version of the show and it's amazing to me that I keep selling out theatres, which I attribute to the power of Netflix."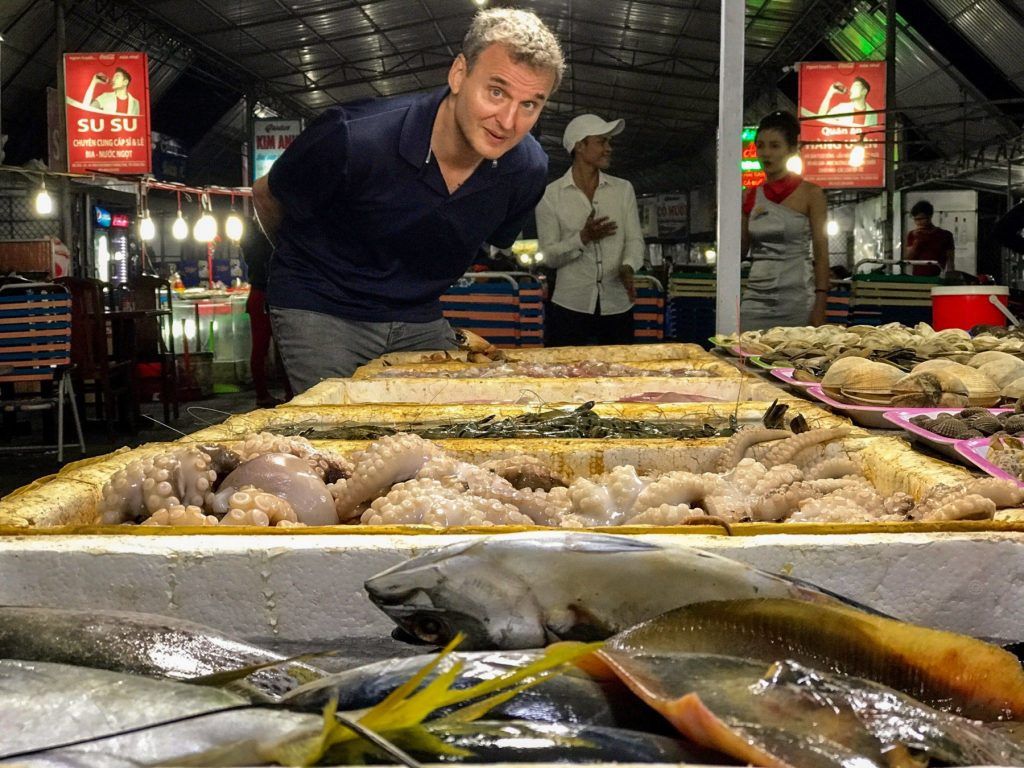 One day you're going to be cancelled
But not yet in Rosenthal's case. Far from it. Somebody Feed Phil has just been renewed for a seventh season. One of the forthcoming episodes will even feature an Asian city, which he wants to keep as a surprise. There are also sure to be plenty of wonderful cultural collisions, like the surprisingly tasty gelato he experienced while in Croatia, or the delicious dumplings he tried in, of all places, Nashville, Tennessee. Or, he may even have an experience to rival Italy, his all-time favourite destination, where the food and ambience are so far beyond compare to anywhere else on the planet. He doesn't think anywhere will ever truly top Italy, but we'll see.
Phil Rosenthal's really just glad he's still on the air – and that he hasn't been cancelled. "I have a specific way of approaching life and the world," he says cheerfully. "I'm not acting. I really am that. Excited to be there. Excited to eat that thing. Excited to meet that person. What do I think the appeal of the show is? I think it's in the enthusiasm, the true enthusiasm and joy and love that I have for every single element in the show."
(Header image: Phil Rosenthal enjoying a Lisbon seafront restaurant)