After two decades – and a rebranding in between – Regent Hong Kong is reclaiming its rightful place on the Tsim Sha Tsui harbourfront.
Three years after it shuttered during the pandemic, the landmark hotel on the Tsim Sha Tsui waterfront has re-opened in its original incarnation – as Regent Hong Kong. By embracing a name for which most Hong Kongers will have fond memories, and that dates back more than four decades, the re-opening breathes new life into this prime location, while providing a home away from home to patrons with an affinity for the finer things in life.
Following a total transformation, the reimagined hotel marks its official Grand Opening on November 8, when it welcomes both visitors and locals alike to enjoy its myriad amenities and gastronomic options. In his first hotel project, Hong Kong-born designer Chi Wing Lo has combined a modern yet understated touch to the hotel's interiors, using tactile natural materials such as natural oak and granite, along with meticulous attention to detail, to transform the edifice into a haven in which serenity and stimulation are juxtaposed.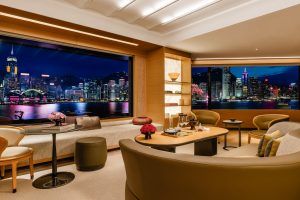 The re-envisioned property comprises 497 guestrooms, of which 129 are suites. Guests seeking the pinnacle of luxury can reserve the Presidential Suite, a sophisticated 3,500-square-foot duplex that includes a private terrace and infinity swimming pool, all overlooking Hong Kong's mesmerising skyline.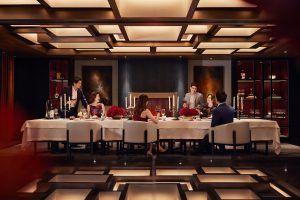 Accommodations aside, Regent Hong Kong also offers some of the finest dining in town. Enjoy a charcoal-grilled steak at The Steak House or head to the two Michelin-star Lai Ching Heen for authentic Cantonese cuisine. With a vibrant market-inspired ambience, Harbourside offers elaborate international buffets with an array of seasonal delicacies. Alternatively, experience the world-famous Japanese cuisine of Nobu, which has returned to the hotel's range of dining destinations. At The Lobby Lounge, afternoon tea and evening cocktails overlooking the harbour become enthralling cinematic experiences, while the soon-to-open Qura bar serves bespoke cocktails and a superb selection of cigars.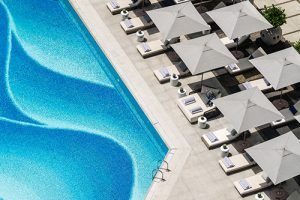 A stay at Regent Hong Kong is an immersion in quiet, sophisticated luxury. Guests in residence will find an oasis for rejuvenation on the third floor, where the Pool Terrace is a tranquil retreat with a large outdoor swimming pool, three-temperature infinity pools and cosy double-loungers overlooking the harbour. When reserving a suite for two or more nights, guests can enjoy complimentary access to Regent Club, an exclusive residential retreat where they can unwind and recharge with bespoke culinary, beverage and wellness offerings. Regent Club Experience Agents provide personalised and intuitive service that goes above and beyond the norm.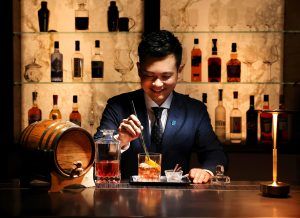 "As one of Hong Kong's legacy luxury hotels and host to generations of cherished memories, we're proud to officially launch Regent Hong Kong and ignite a new chapter of unforgettable moments for our guests," the hotel's Managing Director, Michel Chertouh, remarks. "Regent Hong Kong offers a rare urban haven on Victoria Harbour, elevated above the city's hustle and bustle.
"We've created a serene environment where you can disconnect from the outside world and enjoy bespoke services on your terms."