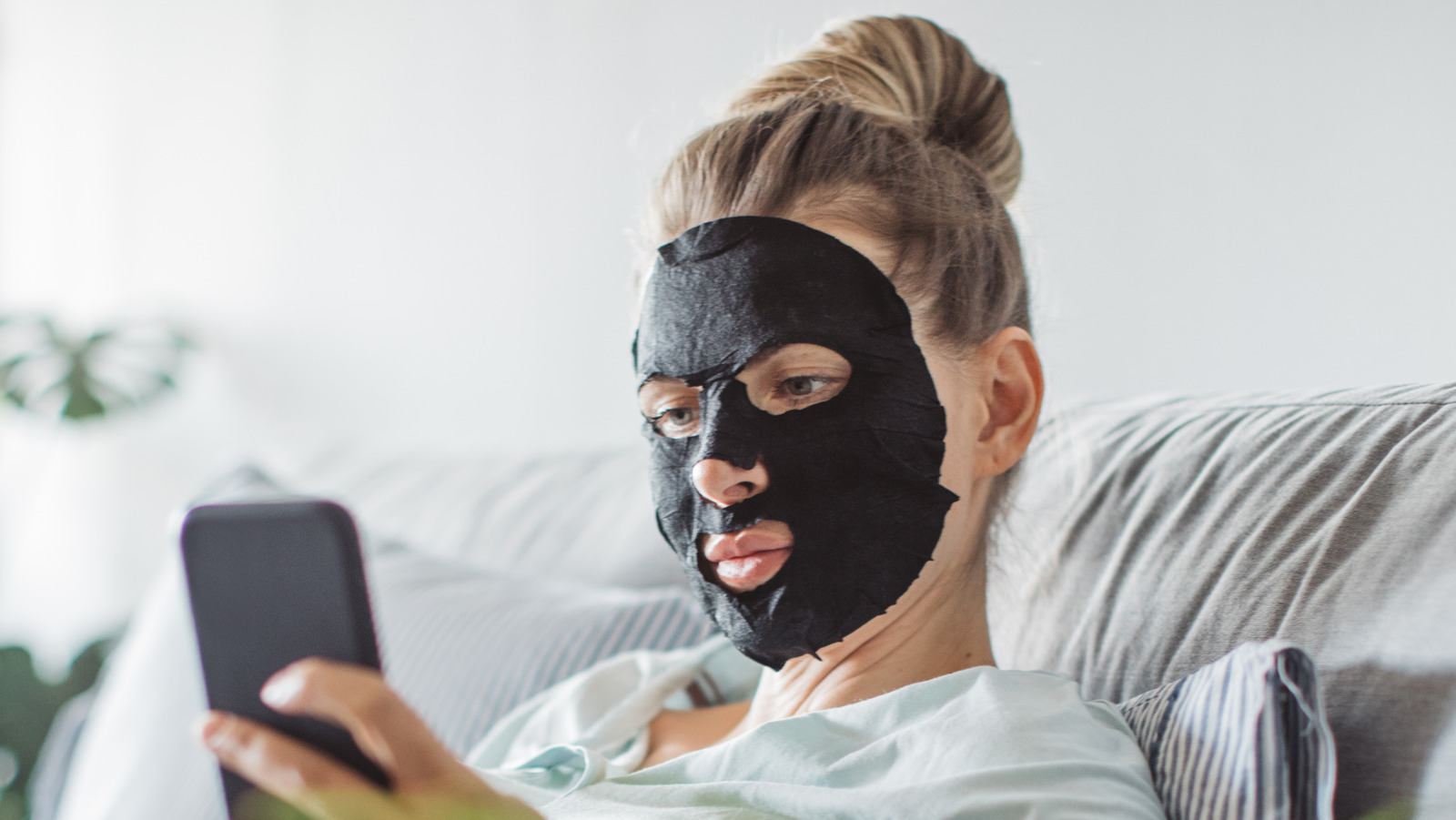 Applying sheet masks are fantastic for moisturizing skin: they're quick, easy, and hydrating. For most, adding them to your daily skincare routine can be an added boost, as long as the mask doesn't contain anything too irritating — you should limit use of masks containing ingredients like glycolic acid and retinol to about once a week. Replacing moisturizer with a sheet mask can leave your skin glowing. "[It's like] using a super-powered moisturizer every day rather than a regular moisturizer," dermatologist Ava Shamban told Allure. Individuals with acne-prone skin, however, should limit the use of all sheet masks to once per week.
The sheet mask is effective in the way it functions as an occlusive. "Occlusives are moisturizing agents that work by forming a protective layer on the surface of your skin and create a barrier to prevent moisture loss," Olay Scientific Communications Senior Director Frauke Neuser, Ph.D., told Good Housekeeping. Sheet masks often contain butylene glycol, which helps with absorption as well as making your skin look bright and refreshed.
In comparison to mud masks, sheet masks are going to have more of a hydrating effect that leaves your skin looking dewy. Different masks use different ingredients, creating different results that range from anti-aging to brightening. People with sensitive skin can especially benefit from sheet masks, and those with other skin types will also reap the many benefits.
Post source: The List