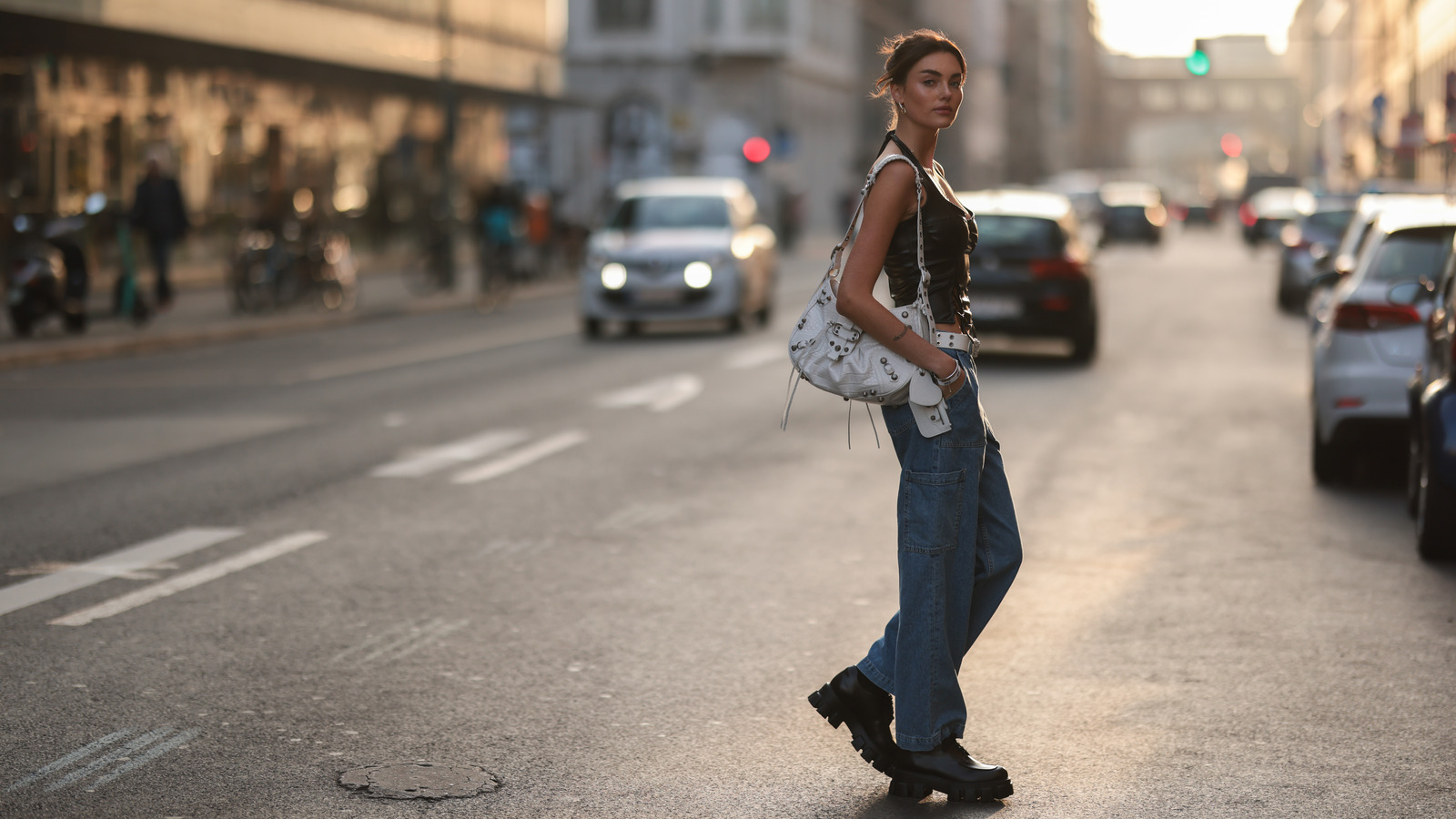 Jeans are anyone's go-to for a casual occasion. But do you recall those times when you wanted to be comfortably casual but also wished you could add a touch of sophistication to your ensemble? Traditionally, this might mean putting on a dressy top or adding jewelry to your outfit.
However, if you own a pair of chunky loafers, you can simply bring those out for an instantly elevated look. While remaining simple and snug, they have a way of dressing up your attire. Just make sure you pay attention to proportions when you style the two articles of clothing. Since the loafers are heavy in and of themselves, straight-legged jeans or pants that aren't so tight would be ideal, as explained by style enthusiast Natalie Helen.
While flared jeans might be making a comeback, you may want to avoid them with this combo seeing as they can make you appear more bottom-heavy than you need to be. Skinny jeans are best left out too. This is mainly because you don't want to further accentuate the bulkiness of the shoes. On top of that, making sure your jeans are ankle-length is another style tip that'll ensure this heavenly match stays that way. In turn, bulky loafers and jeans are probably one of the few fashion pairings that offer comfort and sophistication within minutes.
Post source: The List